Lewis Hamilton knows a thing or two about fast cars — so it was only right the Formula One superstar was the man to reveal Mercedes-AMG's F1 car for the road.
Hamilton, the British three-time world champion — currently top of the drivers' standings after an enthralling tussle with Sebastian Vettel — was the star attraction at the launch of the £2.4million Project One hypercar.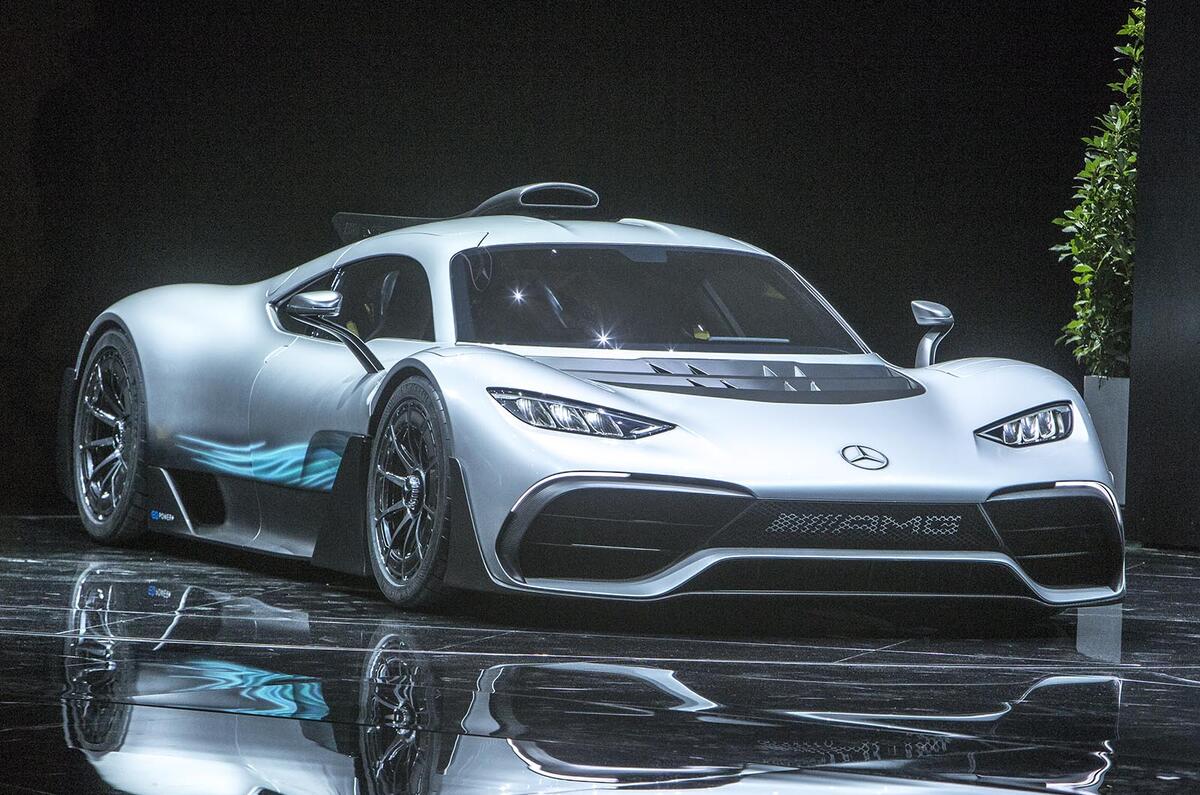 The two-seat hybrid, which was launched at a preview night for the International Frankfurt Motor Show, has over 1,000 horsepower, a top speed of 217 mph and can go from 0-124mph in less than six seconds.
'Mercedes has created history here. It's incredible. Nobody has really done this the right way before.' – Lewis Hamilton said
'I'm hoping to have the first one. That's the first time I have sat in the car and when the engine started I had the same grin as I have in the pit lane.'
The technology has been used from Hamilton's title winning 2015 car, so Project One drivers can get to grips with the power endured by F1 stars.